Not only can we provide you with the appropriate staff, we can also look after your promotional clothing needs. By having your team dressed in the right promotional clothing with your brand name and colours printed on will raise huge awareness and maximise your events full potential.

From the summer of 2019 Cheetah Sportswear will be managing all of our clothing enquires and you will be contacted direct from them once you submit your enquiry.

Lead time: For all custom made outfits the lead time is just over 3 weeks, however we can fast track items in just a week for an additional charge. If you are in a hurry then we do offer "off the shelf" items which are in stock, but cannot be branded.
Catsuit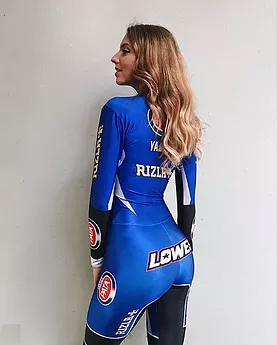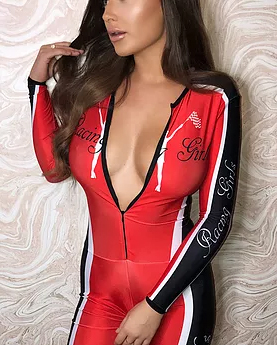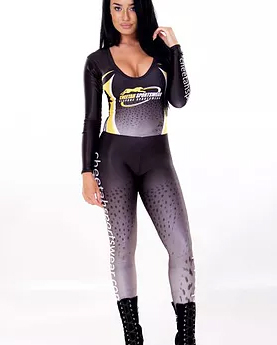 NECK: SCOOP / V NECK / HALTER / ZIPPED ZIP: NONE / SHOULDER / FULL/ 3/4 / Keyhole
LEG: TIGHT / FLARED
SIZE: XXS (UK6) / XS (UK8) / S (UK10) / M (UK12)
Dress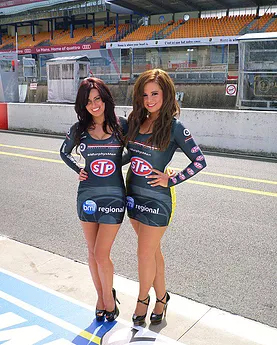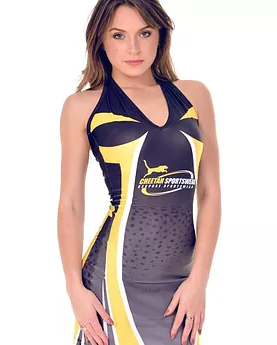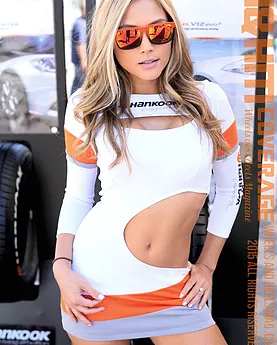 NECK: SCOOP / V NECK / HALTER / ROUND / Keyhole / Zip
ZIP: 1/4 / FULL
SLEEVE: SLEEVELESS / CAPPED / SHORT / 3/4 / LONG / SINGLE
SIZE: XXS (UK6) / XS (UK8) / S (UK10) / M (UK12)
Crop Top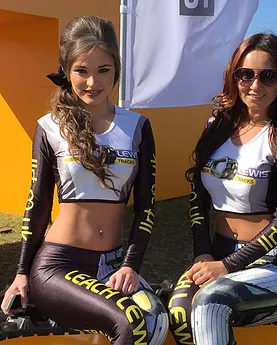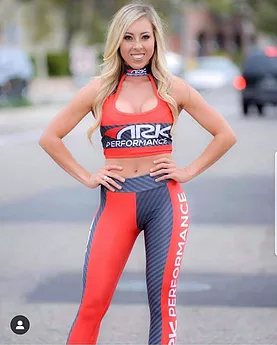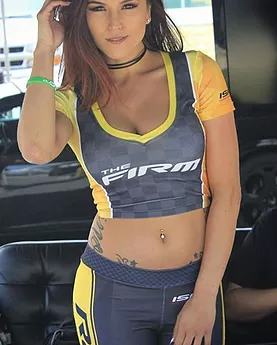 NECK: SCOOP / V NECK / HALTER / ZIPPED / OPEN / KEYWHOLE
ZIP: 1/4 / 3/4 / FULL
SLEEVE: SLEEVELESS / FULL / CAPPED / SHORT / 3/4 /
LENGTH: LONG BODY / STANDARD
SIZE: XXS (UK6) / XS (UK8) / S (UK10) / M (UK12
Trousers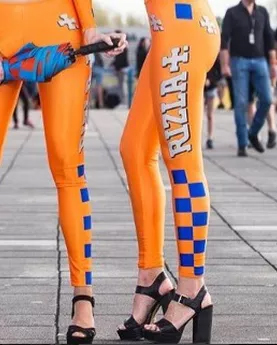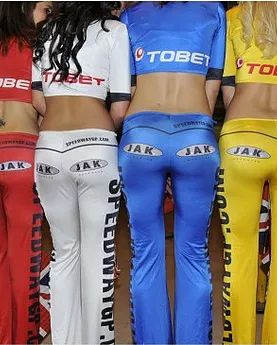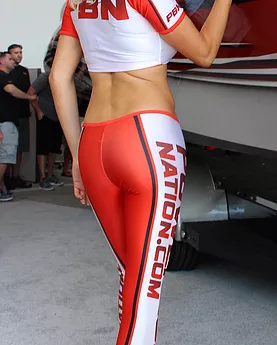 LEG: TIGHT / FLARED
SIZE: XXS (UK6) / XS (UK8) / S (UK10) / M (UK12)
Hotpants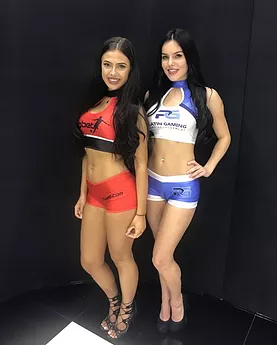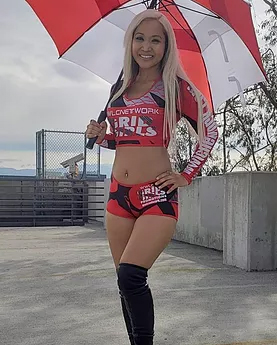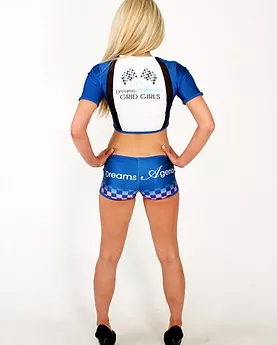 SIZE: XXS (UK6) / XS (UK8) / S (UK10) / M (UK12)
Skirts / Skorts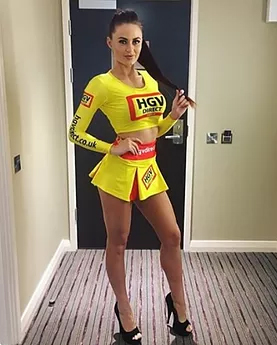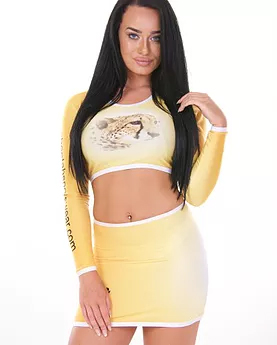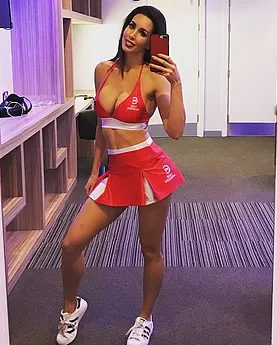 STYLE: Pleated / Skirt / Skort
SIZE: XXS (UK6) / XS (UK8) / S (UK10) / M (UK12)
Bikini / MMA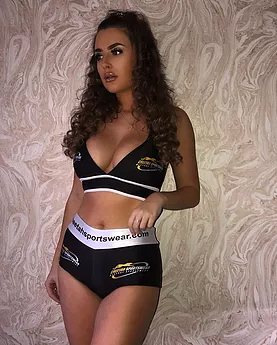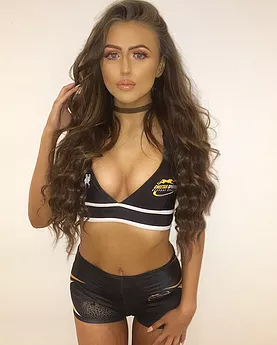 STYLE: Bikini / MMA
SIZE: XXS (UK6) / XS (UK8) / S (UK10) / M (UK12)
Jackets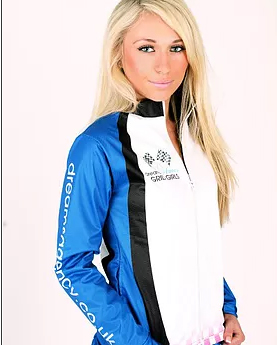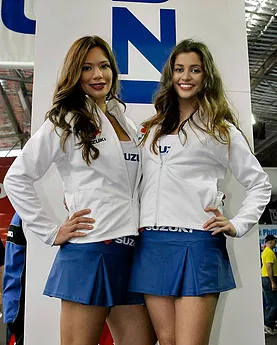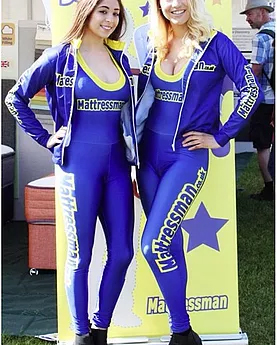 STYLE: Standard / Summer crop
SIZE: XXS (UK6) / XS (UK8) / S (UK10) / M (UK12)
Off the shelf outfits (Over x200 available)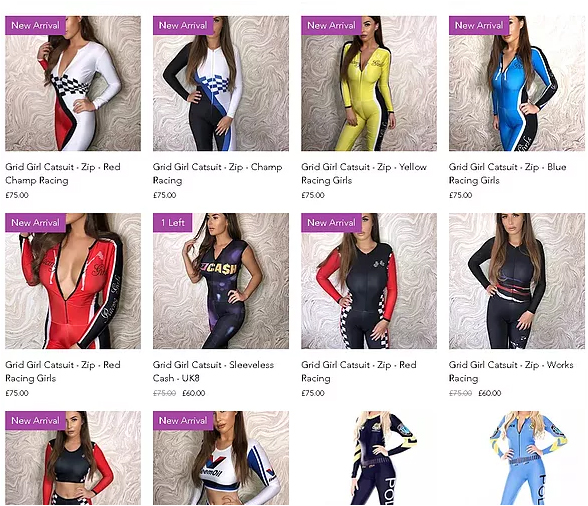 STYLE: Catsuits / Crop top & Trousers sets / Dresses
SIZE: XXS (UK6) / XS (UK8) / S (UK10) / M (UK12)
Personalisation not available with off the shelf items
Please complete the below for an instant quotation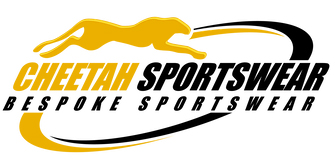 Remember...

We no longer manage clothing enquiries and our preferred supplier will contact you directly.

Cheetah Sportswear Ltd
Quote me